Philip Deutsch, also known as Phil "The Magic Man" is a professional magician, mentalist & illusionist.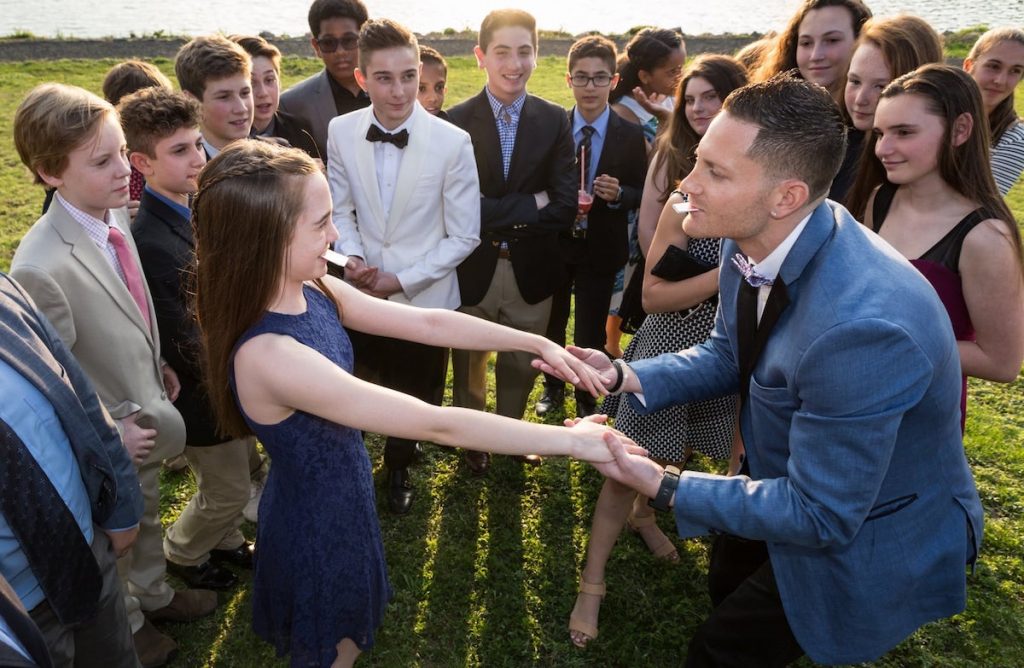 With over 20 years of experience, Phil Deutsch has studied with some of the masters of his craft including the legendary David Copperfield. Phil has the ability to enhance any special occasion from being just enjoyable to truly memorable.
"Phil The Magic Man" has performed over 1,000 shows and spends countless hours outside the stage perfecting his craft.
He has had the opportunity to perform for many respected and well-known celebrities including Actor Tom Green, Singer/Songwriter DMX, Broadcaster Amad Rashad, and professional athletes such as Dennis Rodman, John Starks, Derek Jeter, Mike Mussina, Antonio Pierce and Lawrence Taylor. He performs for children's parties, Bar & Bat Mitzvah's, Sweet 16's, Weddings and all corporate events.
Phil's goal has always been to make your party memorable, fun, and unique. If you're planning an event, contact Phil it will be an evening of wonder and amazement.
Phil "The Magic Man" presents magic in a unique way unlike anything you have ever seen before. His magic is custom designed for today's sophisticated audience blending magic, mentalism, humor and of course his own swag. His magic needs to be seen in order for it to be believed.
Amazing Performance!
I am an Event Planner and always looking for new talent. I saw Phil at a Bar Mitzvah and fell in love with his personality and show. I recommend him for all sorts of events and age groups. He just did a 40th birthday for me and everyone loved it! Not only is he an AMAZING magician but he is very professional and friendly. I say look no further you found your magician for your event!
Blown Away At The Cardozo Gala
Thank you Phil for a mind-blowing performance at the 10th Annual Cardozo Law Gala on February 15, 2017. Our alumni and guests were especially impressed with you and your performance truly made our event unforgettable.
Words Can't Describe...
Phil The Magic Man is beyond amazing. His talent and ability to WOW adults with his incredible close up magic is simply fabulous. He recently entertained at a charity event that I chaired where he captured the attention of over 100 women with his charm, infectious personality and incredible skill. His tricks leave mouths gaping and everyone in disbelief. I would recommend Phil for the smallest party to the largest affair...I guarantee you won't be disappointed. Can't wait for the next chance to hire you!
Incredible!
Phil "The Magic Man" was by far one of the most talented magicians I have ever seen. He attempted to travel around my friend's 30th birthday, but it ended up that everyone was just following him around. His tricks are jaw dropping and his personality is infectious. We couldn't get enough of Phil and were only sad the party was over because it meant no more tricks. I would recommend Phil "The Magic Man" to make any typical party exciting!
Fantastic!!! Corporate Magic Show!
What a phenomenal time! I met Phil through a good friend and saw him perform and was instantly mesmer- ized so I hired him to perform at my company corporate event. I work for an investment bank in NY and Phil came to perform at one of our internal meetings. He was the hit of the meeting!! Everyone was so attentive to his magic and couldn't take their eyes off of him. He was engaging, witty, nice and really shocked every- one with his talented magic performance. To this day we all still talk about Phil The Magic Man and how he was a great addition to our meeting. I highly recommend Phil for any event or party you are planning. If you are looking for a phenomenal magician you must hire Phil! You will not be disappointed!
Awesome Job
He just performed at my sons bar-mitzvah. He was AMAZING!!! He kept everyone entertained for the entire time plus I had him stay extra!! HIGHLY RECOMMEND HIM!!! We will use again and again!!
Everyone Loves His Magic
I've seen Phil perform a few times and he is always great. He was hired to do magic on the BNI cruise which had over 400 people on a boat going around Manhattan. My wife and I just hired him to perform at our daughter's Bat Mitzvah and he was a hit. He worked the room during the party and performed for all of the kids and adults and brought smiles to everyone's faces.Very entertaining.The comment I hear often though from the women is how cute he is - not a bad thing for a magician who performs for teen parties! Phil was reliable, on time and was very affordable. He will definitely upgrade the entire experience. I introduced him to our event (party) planners and they already have used his services at many events.
HE IS SO GOOD IT MAKES ME ANGRY!
I've seen Phil The Magic Man several times in person, and every single time I am floored by what I am seeing. Phil is smart, charming and extremely talented. Hire him for your next event now!
Contact Phil For Your Next Event!